You can attract attention to your website by adding images. Imagery helps illustrate what your page is about. You can change the images suggested by Webme using the Webme editor.
This is how you add images to your web page:
1. Click on the "Blocks" icon in the editor.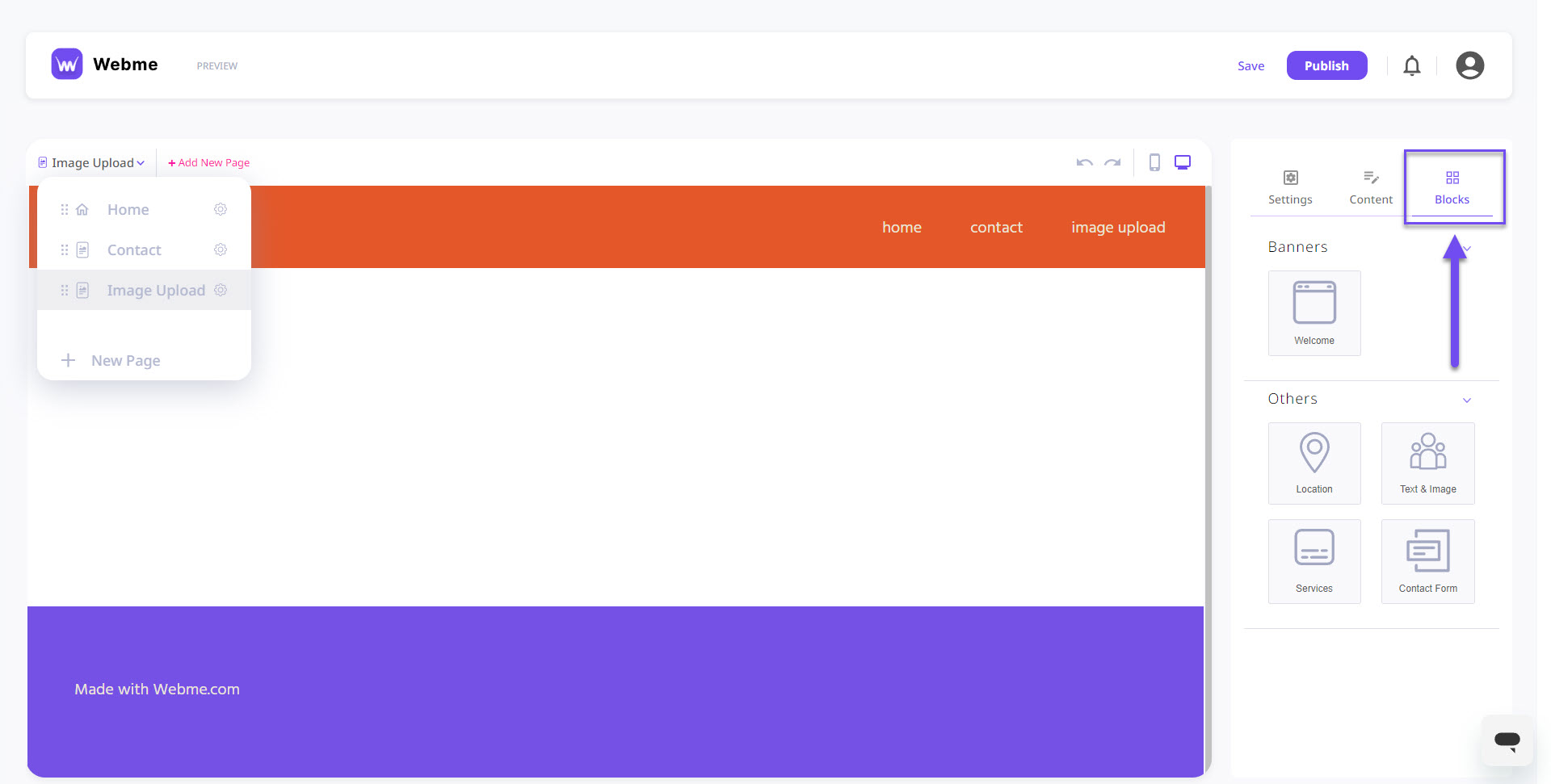 2. Select "Text & Image" and drag it to your editor window.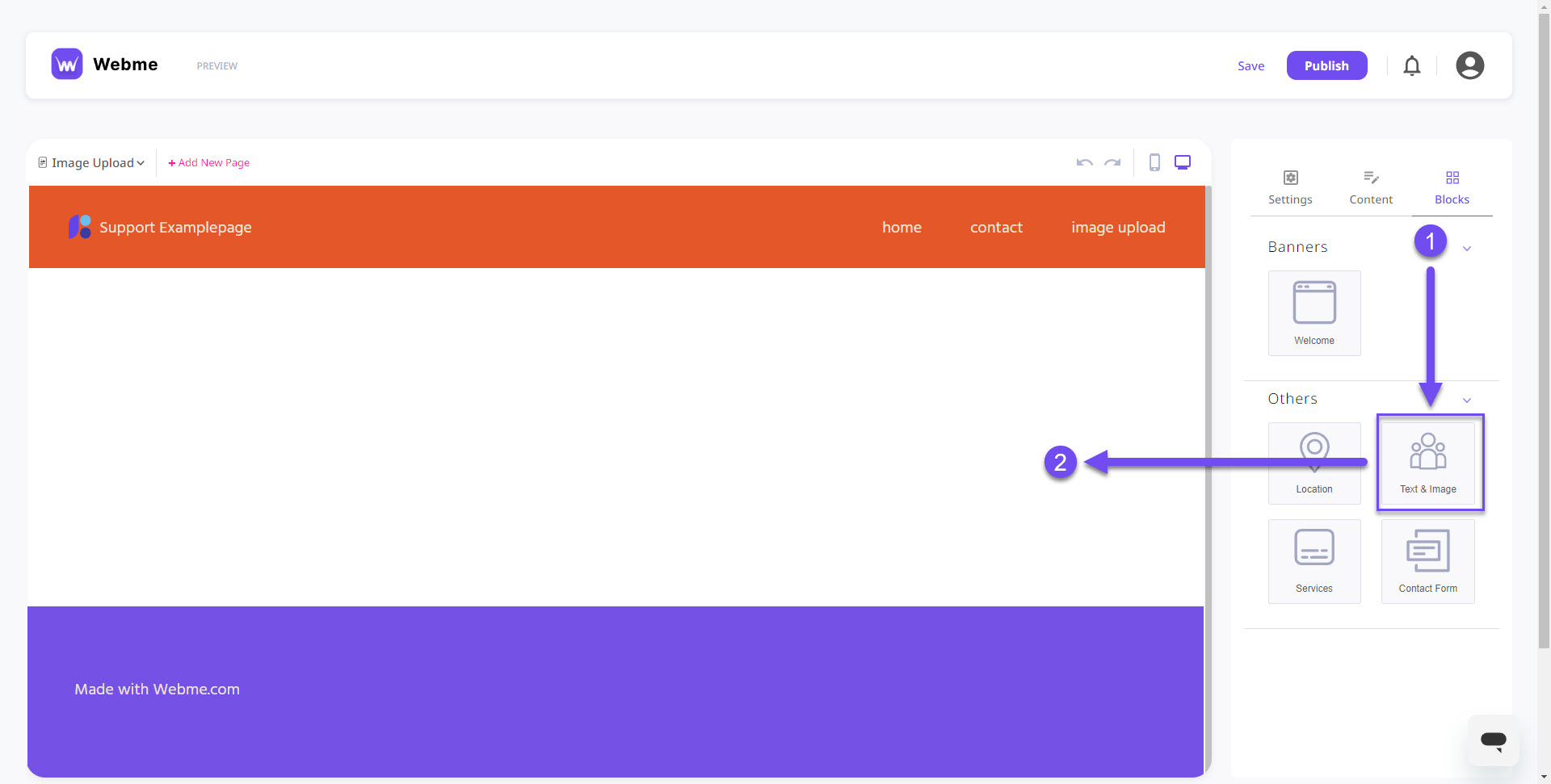 3. Click on "Settings" and at the selection for "Layout".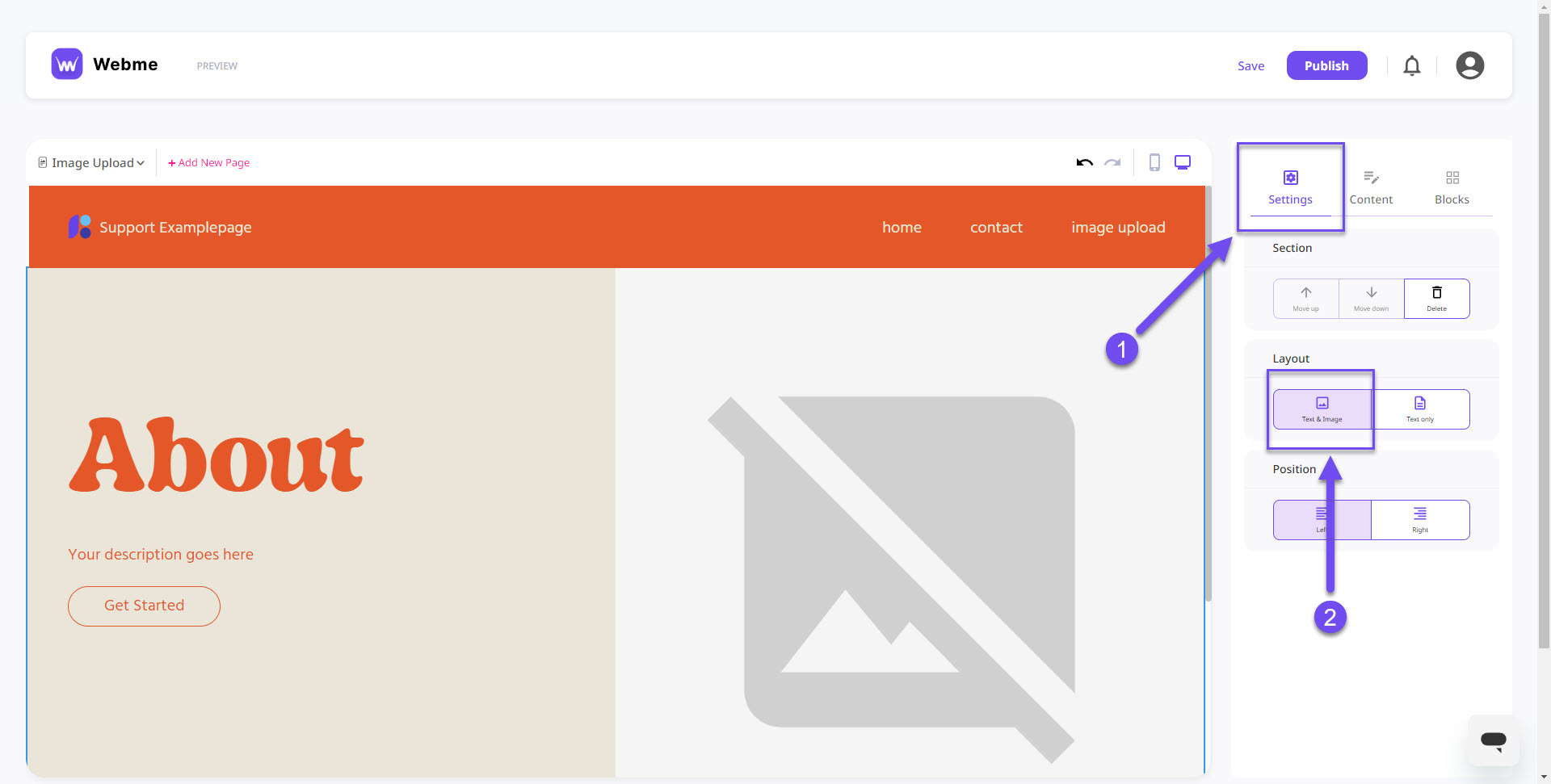 4. Under "Content" you can now define the content and if you scroll down a little bit you can insert your image on the website.
5. Click on the "Upload" button and an upload window will open.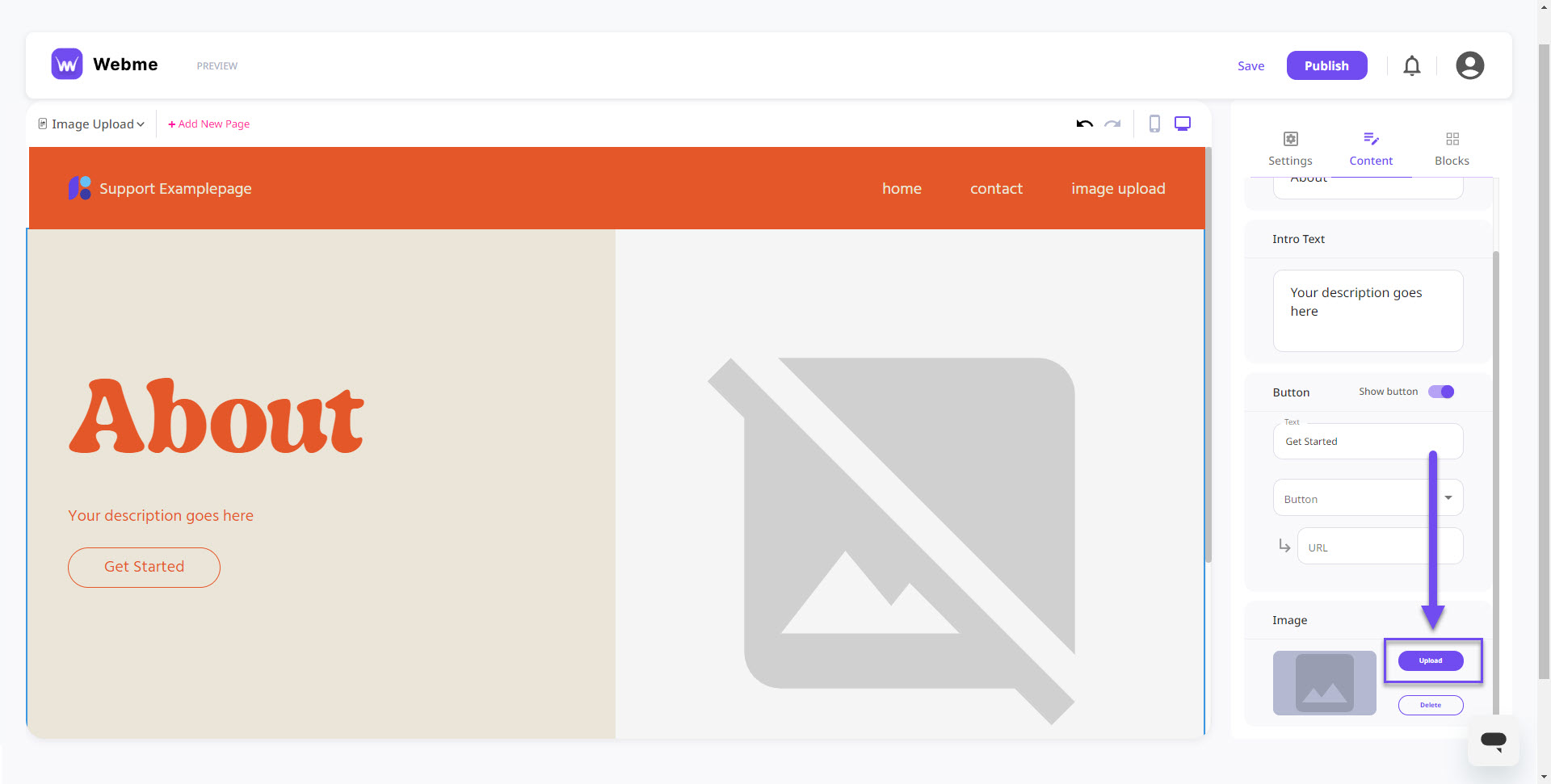 6. In this window you can either choose one of the images suggested by Webme for you or you can upload your own image.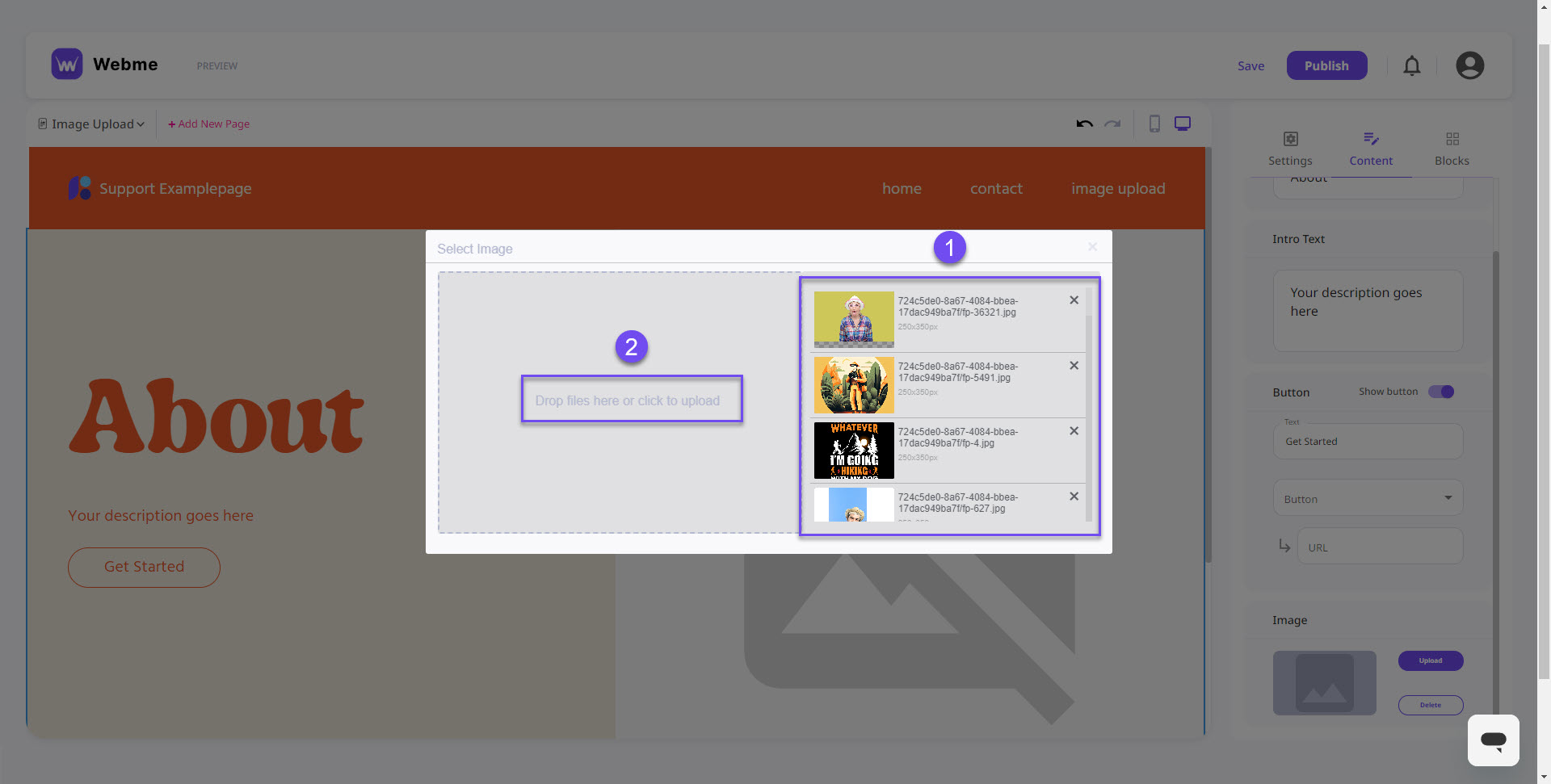 7. After you have made your selection, your image will appear on the draft of your website, which you can now save and publish directly.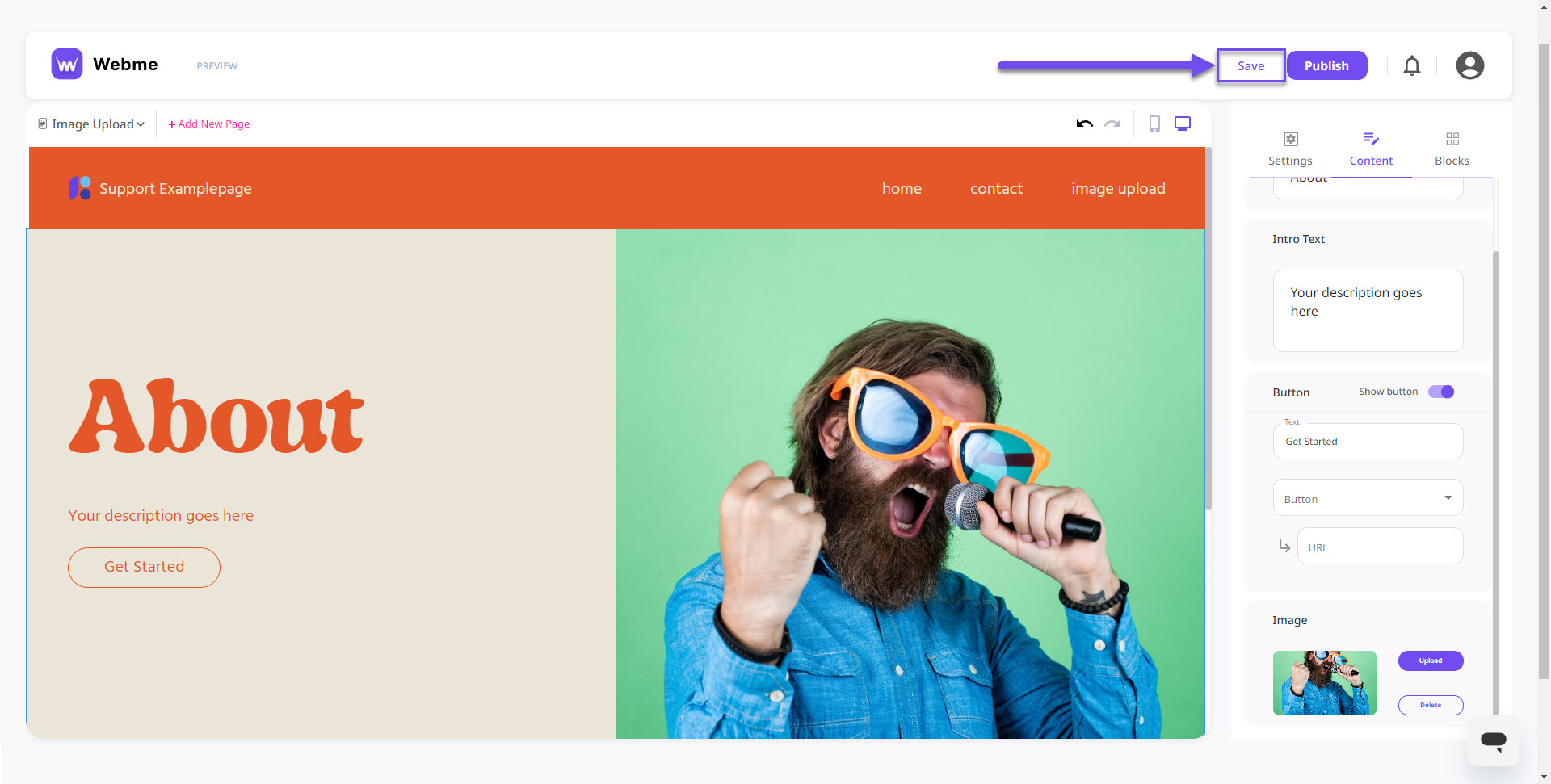 Tip: If you need inspiration for more pictures, you can check the following websites: